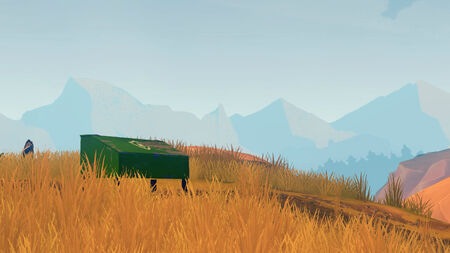 Supply Drop is an important location in Firewatch.
Summary
[
]
The Supply Drop is located in north-central Two Forks, along the path to Thorofare Lookout. It is used as a regular resupply point for several lookout stations including Moss Peak, Two Forks, and Spruce.
The default number on the lock is "9999," but it is opened with the same combination of "1234" as the Supply Caches.